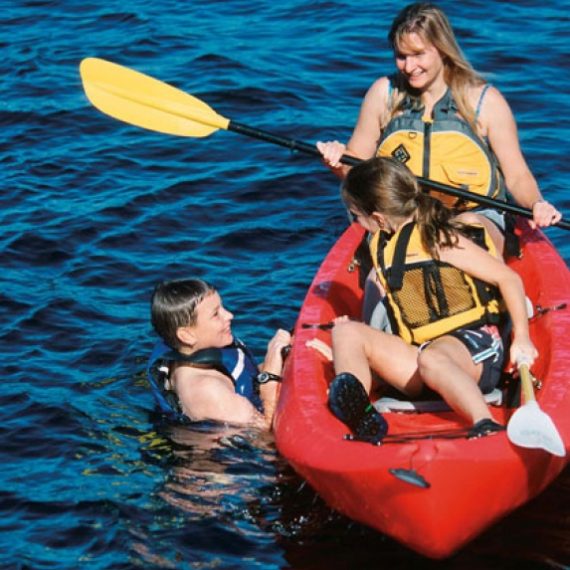 Water Sports
You can enjoy jet skiing, parasailing, surfboarding, waterparks, aquagan with three "lanes", or choose boat rental, paddle boat rental or other activities which will turn a normal day at the beach into an exciting experience.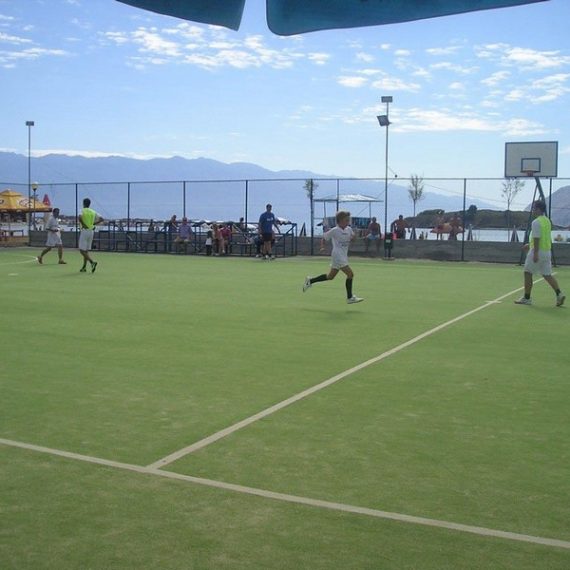 Sports Fields
You can enjoy one of the numerous modern sports fields such as tennis courts and artificial turf five-a-side football pitch. These are ideal for recreational athletes, but also for professional players' practise.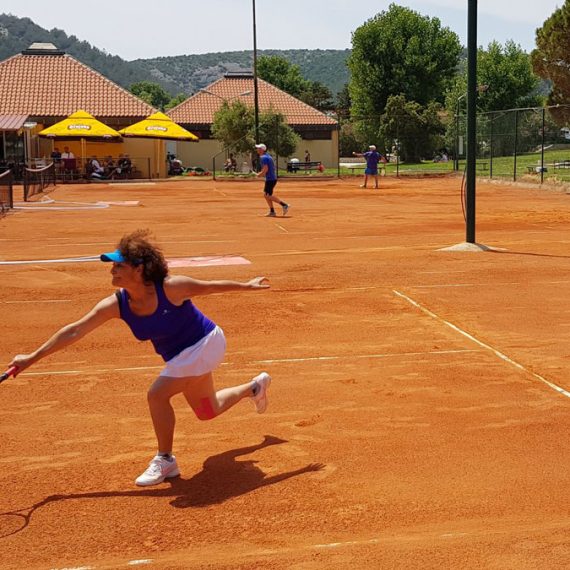 Tennis School
Tennis school has been held for several years now. You can use the services of professional coaches who will help you improve your game or make your first tennis steps under professional guidance.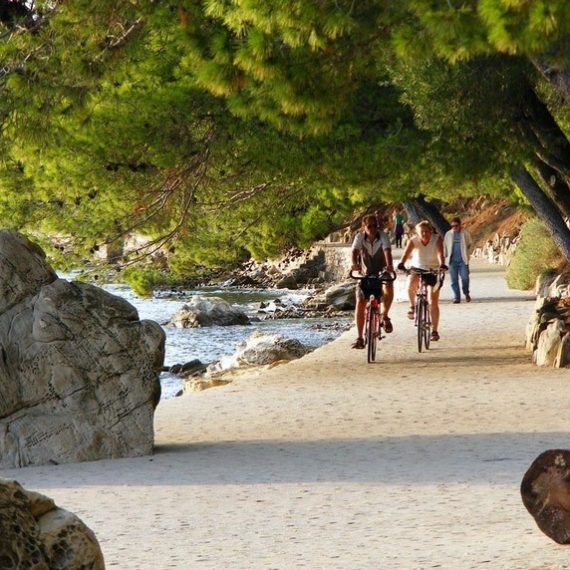 Cycling, trekking
A healthy lifestyle has lately become increasingly important. Therefore, tourists, too, want to enjoy a so-called "active vacation". The natural beauty of Lopar, its fascinating plant species and exceptional geomorphologic formations, are more than a sufficient reason for most tourists to enjoy the hiking and cycling trails and the Geopark.
If you too decide to enjoy this type of an adventure and take some of the 20 km long trails and paths, you will find beautiful landscapes, old houses and rare natural beauty, and see the pristine side of Lopar.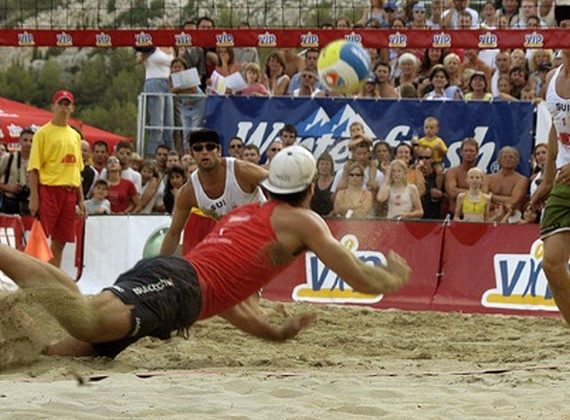 Sand volleyball
As its very name suggests, the Paradise Beach (Rajska plaža) is a real paradise for swimmers, but also the ideal place for those who enjoy sand volleyball. Lopar has therefore been successfully organizing tournaments in this popular sport.
Scuba diving
Taking a "walk" in this underwater world of harmony, silence and beauty is a very special experience. Diving center in Lopar offers diving training, trial dives for amateurs and beginners, equipment rental, diving excursions, boat services, etc.
The most important underwater attraction off the shore of Lopar is the "Bear's Hole" (Medova buža), a natural phenomenon with an underwater entrance in the form of three connected caves. This used to be the habitat of the Mediterranean monk seal (Croatian: sredozemna medvjedica, the Mediterranean bear), after which it was named, and is an attractive location for all adventure seekers and diving lovers, and a popular place for underwater weddings.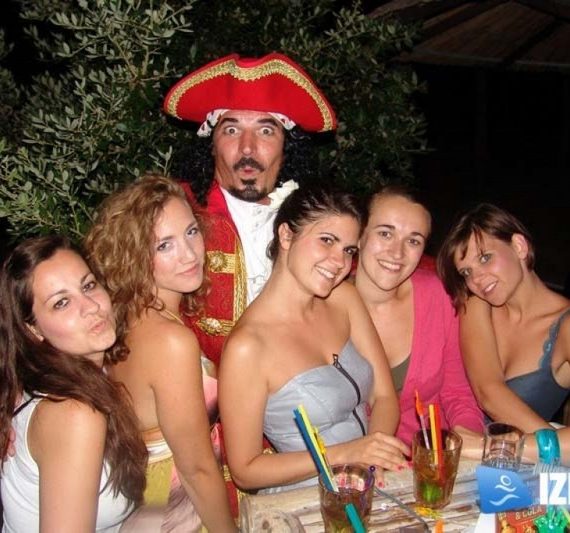 Entertainment and recreation centre
The entertainment and recreation centre is located between the hotel complex, the camping site and the private rooms and condos. The Centre offers various types of activities such as tennis, table tennis, miniature golf, five-a-side football, basketball, billiards, video games, trampolines and other entertainment activities.
In the summer, a special entertainment programme is organized at the beach for the tourists, and you can enjoy rich entertainment programmes and live music in open-air terraces.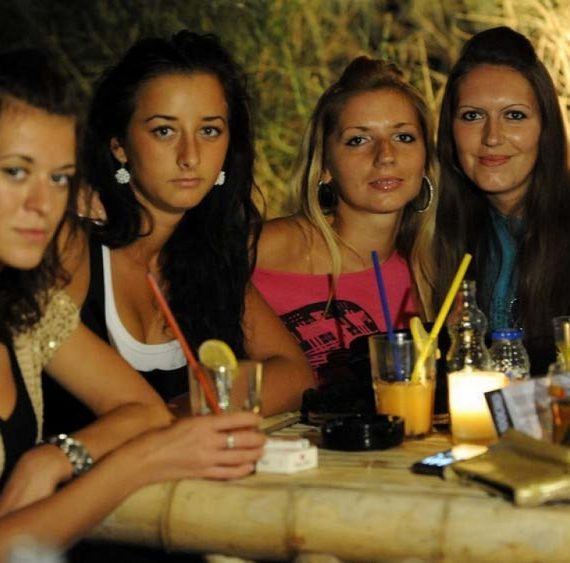 Cocktail bars on the beach...
… will enable you to experience the charms of the Lopar sun and sea, while enjoying an imaginatively mixed drink. For all those who are looking for night-time entertainment, the bars also offer various interesting programmes.